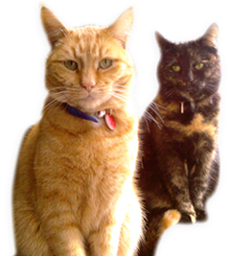 Our Cattery
Let your cat enjoy a fun holiday or short stay in their own spotless and comfortable accommodation with their own individually planned menu serving only premium food.
MONTANA LODGE offers the ultimate in luxury cat boarding.
• In-house kitty TV entertainment
• One-on-one Playtime Therapy
• No direct contact between cats unless they are from the same family
• Delicious Treats for the Kitty Connoisseur
We appreciate that no two cats are ever alike and ensure that each guest's stay with us is highly enjoyable, safe and relaxed. Cuddles and affection are given in abundance.
We offer three Catteries
OUTDOOR
Making our guests feel right at home in a wonderful secure outdoor environment. It's difficult to house an outdoor cat in an indoor situation.. as he is used to being outdoors to watch the birds fly around and lay in the sunshine. So we have a lovely outdoor cattery complete with toys and a kitty gym just for their enjoyment.
INDOOR
The Indoor cattery has a lovely garden that they can walk through and enjoy and have a little play with all their toys while music is played in the background. They have lovely soft beds and only the very best of food making our guest feel right at home .
OUR DELUXE 5 STAR SUITES
5 Star Pure Luxury! Fully carpeted with comfy doona bed, pillow and scratching pole, TV and outdoor playground with a cat gym and toys all to delight our feline guests.